When deciding whether it's worth contacting a digital marketing agency for content creation, you first have to ask yourself if you want a well-designed site that is creative, accessible, and unique.
If the answer is yes, then you've decided to invest in using a digital marketing agency. Still on the fence? Continue reading to learn more about the importance of using a digital marketing agency to create your website design. 
Want More Visibility? Get an Agency!
When you're trying to generate more clients for your business, your website is the prominent spot for future clients to find information and to be able to determine whether or not they want your product or services. While social media pages like Instagram and Facebook can help create initial interest and stay current, your website is like your virtual headquarters.
The best websites attract more visitors continuously, make it easier for customers to buy products and services, and allow visitors to quickly contact you if they have more questions or want to request your services.
Your website should clearly and creatively display the information about your business, its mission, vision, and services, as well as product descriptions. You are having a website that presents high-quality content that assists with achieving a higher ranking with SERP.
The Benefits of a Digital Marketing Agency!
When reaching out to work with a digital marketing agency, it's essential for you as a business to convey your business model in a direct and concise way.  This will help the digital marketing agency have a clear understanding of your business's goals to depict that to the visitors of your site.
With both design and optimization techniques, your website will be able to generate more traffic. A digital marketing agency uses a creative team of website designers to create eye-catching content to draw people in, keep them interested, and boost conversions.  
Using images, color schemes, punchy writing, and Search Engine Optimization, website designers blend what the business stands for with the customers' demographic and what is being offered on the site. It takes a remarkable eye to be able to understand what is needed to get people interested.
That is why it's crucial to collaborate with a digital marketing agency with all the tools and resources to serve your business better. One of the functions of your website is to make an impact on visitors and working with an agency will help you do that.  You can read more about this entire process here.
Say Hello to SEO and CRO
Digital marketing agencies understand the importance of sprinkling SEO throughout your website. SEO is the bait that brings visitors in by making your website more accessible and gains more visibility on search engines. A digital marketing agency will have the right resources to optimize your site's content to make it easy for visitors to navigate.
You can also find out through using a digital marketing agency the amount of visitors who come on your site and what actions they perform once they're on your site. This is called Conversion Rate Optimization, or CRO, and makes it easier for website designers to understand which pages need more effective and dynamic content.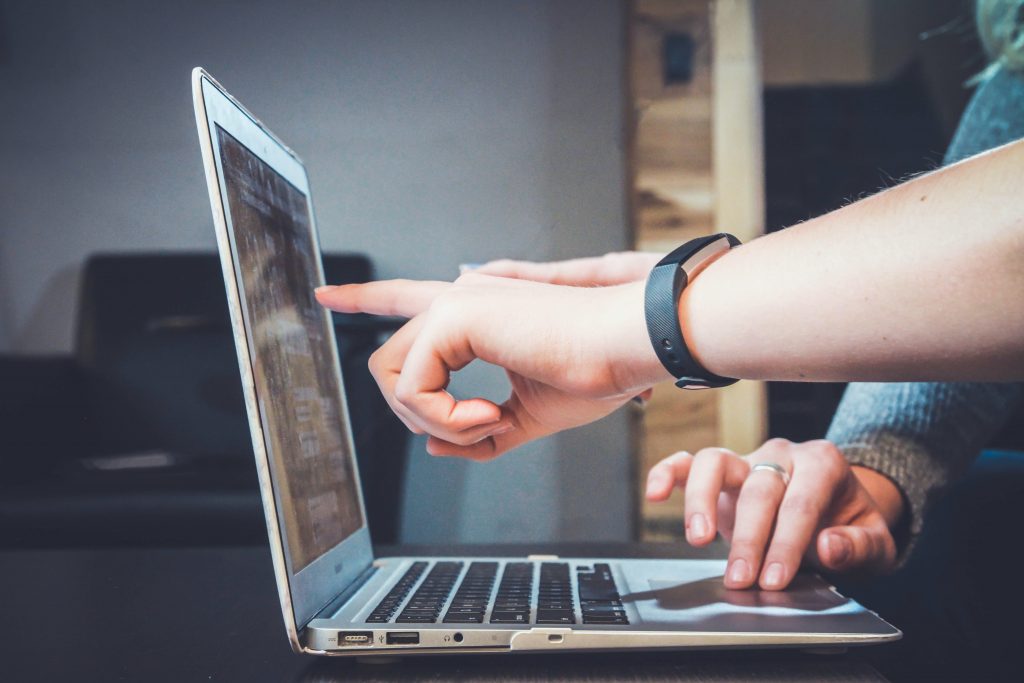 An Inside Look At User Experience (UX)
Connecting to a digital marketing agency will allow you to also have access to a team of skilled professionals whose main goal is to analyze user experience for your website. UX designers work closely with tools associated with SEO and CRO. this also impacts the rating which Google gives your site so it's important to have high-quality UX designs that are visually attractive to visitors.
It's important that your website is easy for users to navigate and get out of specific pages if there is a problem or lack of quality in the content. It's also important for a website to be user-friendly across platforms from mobile devices and personal desktop computers to tablets. The content on your website should be easy to access with any device.
Strong UX on your website will make sure that all images and videos on your site are compressed to the right size and that is visitors are asked to fill out information on your site, it's easy to do.
When you work with a digital marketing agency, you have access to all the resources that will help create a stronger site to benefit your business.  Your website deserves a team of talented and professional designers ready to work hard to get you the best results.

P.S. If you happen to be located in Utah and ready to expand the online presence of your business, we recommend checking out these top rated Utah web design agencies.